Supporting
The Summit
Technology Association of Georgia - Live presentation at The Summit event

Along with the creative director and design team, I worked with Technology Association of Georgia to create support graphics for presentation at The Summit event held annually in Atlanta. Attended by prominent C-level executives, entrepreneurs and industry leaders from around the world, we were asked to support the keynote speakers presentation. The project required the team to work onsite at the event within tight windows of time to tackle this unique challenge.

The Summit held discussions centered around Acquiring, Inspiring, Developing and Retaining Talent within the technology industry. Notes from each breakout session were assembled and used to inform presentation graphics for the final speakers. Over thirty icons, page layouts and infographics were created by myself and team for supporting the keynote presentation.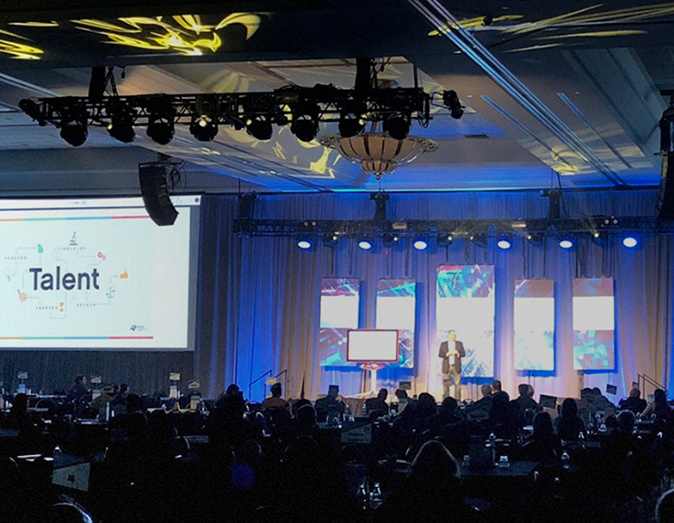 Agency: CraterDust
©2019 CraterDust. Images are property of CraterDust. All work shown above was created while employed at the agency.