Google's interactive
whiteboard
Google Jamboard - Demo content creation and storyboarding for training series.

Worked with creative director/storyboard artist and a team of designers to support a training video series for Google Jamboard. Helped develop and create interactive assets to be used by on-camera talent.

Jamboard is a collaborative product from Google which is essentially a reimagined whiteboard with a 4K display and hardware that runs Google's GSuite. With Jamboard still in its early stages, Google needed an extensive library of training videos to support new customers.

We were able to provide on-screen design support for actors to "jam" with and demonstrate the product's vast capabilities. The training series was tabled so the final work was not used, but a great opportunity nonetheless.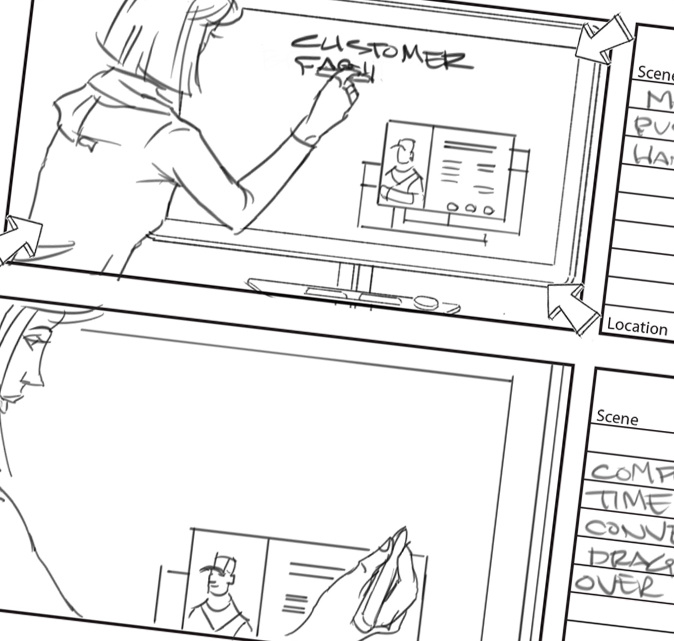 Agency: CraterDust
---
*Images are property of CraterDust. All work shown above was created while employed at the agency. ©2019 CraterDust.